Author of this post, guest blogger Pauline Goodman, owns a British online store selling high quality, Italian leather handbags. For more daily updates for fabulous fashionistas, follow her on twitter, just search for paulinegoodman.
Learning to look great without spending an arm and a leg is the sort of skill that can get you far; doing it perfectly for years while establishing your own style can get you famous. Look at someone like Madonna, who started out as a young Italian woman from Detroit with no New York connections. She knew how to make an outfit work, how to stretch essentials and accent them with truly unique pieces, and she managed to look presentable enough to net those crucial meetings and get into the right clubs.
A city like New York is definitely open to those who are willing to combine classic style with contemporary flair and flourishes. After all, in the past decade, they've given us everyone from the "Sex and the City" girls to Lady Gaga herself. But the trouble with fashion magazines and television shows alike is that often, even though the people being profiled were once working with minimal budgets, once they're in the glossies, they have a whole lot more money. And figuring out how to pull of the same looks can take a bit more sleuthing if your own personal budget is more limited.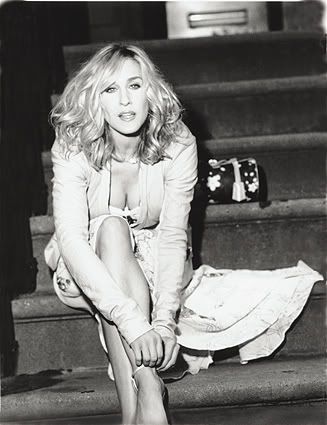 But dressing like Carrie without a "Sex and the City" budget is something that can be accomplished by any woman who is willing to put in just a bit of work in terms of searching for the right outfits at the even better prices. The first thing you have to tell yourself is that certain things should just stay on the screen, and not be an aspiration for your own closet. While it might have been cute when Carrie was fretting over how to buy a new pair of designer shoes at some Fifth Avenue store while still making rent on time, you don't need to have that same struggle.
If you must have designer shoes, realize that going vintage or going consignment can often save a whole lot of money. Likewise, it is crucial to realize that having a great pair of shoes is often enough to sustain your outfit. You don't need a closet full of them--until your budget can support that kind of habit. Try to get one timeless and versatile pair of sophisticated black heels, and then go with something a bit more spontaneous and bubbly.
Carrie's outfits are supposed to represent that great New York style that everyone has been raving about for years, and the reasoning for this is that since the show was depicting real New York, you were seeing the real fashions of a forward-thinking writer who had been unlucky in love. While outfits might not have repeated on the screen, in the real world, people know that mixing and matching is the way to get the most out of any wardrobe. Be sure to pick up basics that can go with just about anything, and realize that having understated essentials can make your fashion soar.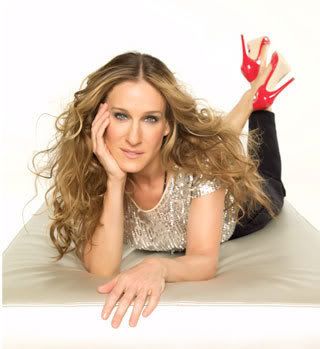 The right pair of sophisticated and smart high-waisted pants or a classic little black dress can be the basis for a more exciting and colorful ensemble. Spend on those pieces that you're going to be wearing more often, and try to not blow the bank on something that is very obviously this season. Carrie herself bemoans having out of season clothes cluttering her closet and wrecking her budget, so don't make that same mistake!

By shopping around a little more, actually restraining yourself when you see a sale you can't afford, and being sure that you have the essentials covered, you can look just as chic and carefree as Carrie, Samantha, Miranda, or Charlotte. Just learn how to stretch your budget, and you'll have a wardrobe that's as long-lasting as it is contemporary.